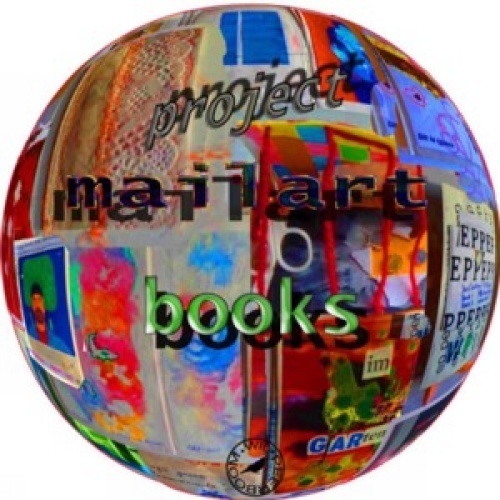 LOGO by: Wil Peerboom.
Sponsored by:

The Booklets Made by:
Anneke Broos, Myriam Schobben, Janny Jantzen - de Jong (Jantzen Art), Marc Dewelde (B) and Els van der Leede (B), 2014.
Sigi Nootz (D), Bronco Sloan (USA), Wilma van der Lee (1&2) and Jacco Burgers, 2014.
Dagmar Tenner, Hilma Bruinsma, Iteke Verhees(4), Marijke van Sluijs-Lucasse,
Laurine van de Pitte(1 and 2), Denise Vermeulen and Joke Mussche-van Grol, 2014.
Patricia Loucks (CAN), Marit Barendsen, Hilly van Eerten, Guido Utermark, 2014
Cindy Roering, Roos Roberts (2), Maja Kirovska (MAC), Iteke Verhees (3), Ersilia Tumminelli (B), 2014.
Hil van Neer, Jenny Kapteijn, Noortje van der Brugge, 2013.
Jill Mardin (USA), Ellen van der Schaaf (2nd booklet), Karen Alekyan (ARM), Kristina MaeriŽn (BEL, second booklet), Irene van den Bos/Ed Hanssen-returnbooklet, Ljiljana Lazicic-Putnik (CRO) and Imke van den Berg.
Allan Bealy (USA), Sally Wassink (USA), Ilham Mahfouz (USA), Zach Collins (USA),
Roos Roberts, Dagmar Tenner, Edward Omey (B)
Het College: Carmen Heemels' Kunstklas
Carmen Heemels(2), Cherry Wright (GB), Corry Riedstra, Neeltje Alblas, 2013:
DDKK:
Mariijke van Dijk. Els Breukelman, Coosje de Groot, Froukje Nijenhuis, Ida Kers,
Marianne Moes en Rieky Lichtenberg, 2013.
Bjorn Brysaert, Michael KŁpper (D), Jops Jacobs, Jack van Neer, Ineke Vink, Fred Bontje, Bo de Jong, Ans Huizinga-Arends 2013.
Jacolien de Jong, Cora de Kok, Agnes de Kok, Norah van Boren, Petra Haakma and Cees de Jongh, 2013.
Marijke van Dijk, Hennie Schaapman, Cees Vermeeren, Jetty Zeppy, Kati Nagi (HUN),
Istvan Jeno Kovacs (HUN), Rob Veenendaal, Marcuz Weemaels (B), 2013.
Anja Kok b2, Jack van Mildert, Henk J van Boyen, Danielle Spoelman, Jacqueline van der Venne, Iteke Verhees b3, Manja Kindt, Chyuiky Itoga (2nd(JAP), 2013.
Alfred Reuters (D), Hariadi Nugroho (INDO), Titia Eggen, Petra Fenijn, Miranda Vissers, 2013.
Une groupe spťciallement!!
Les books des enfants de Bertrix, Belgique.
Egfried Grauls (BEL), Leonie Marechal, Cornelis Hoek (THAI), Hannie Alberts, Tijn Meulendijks (AUSTRALIA), Saskia Eggink, Theo Schuurmans and Hetty Timmer, 2012.
Anna van Duin, GIK - Gisela Klaszen (DLD), Sylvia Nirmaier (DLD), Dame Mailarta (CAN),
Claudine Marzik (AUS), MaeriŽn Kristina (BEL), Beate BŁndgen (DLD), Monica Reschka (DLD) and Hendrik Gardyn 4(BEL), 2012.
Odine Lang(GER), Peter Crombach, JoŽlle van Oers (BEL) and Elly Cox, 2012.
Laurence Steenbergen, Marjolein Schuurman, Gabriele Prill (DLD) and Nicole Schoonenberg, 2012.
Jan Weijers, Margo Corsten, Joanna Apanowicz (POL), Ellie Ginczinger-van Leeuwen, Yvonne Boerakker-Sangen, Sjoerd de Jong, 2012:
Ele Runge (DLD), Filip Goubert (BEL), Francis van der Meer, Barbara Geier (DLD),
Monique Klaver, Mei-Lan Lodder(3rd booklet), 2012.
Carmen Heemels, Michel Coussement (BEL), Jan Drempel (BEL), Jan Poldervaart,
Jan Doek and Gerda Stevens, 2012.
Alain Poussot (CH), Avdia Avrumutoae (BEL). Peter Goossens (BEL), Amuldo (second booklet), Klaske Vrieswijk, Annemiek Koolen and Anne Albers, 2012.
Ellen Janssens(BEL), Mei-Lan Lodder(second booklet), Liliane Minnaert(BEL) and JŁrgen Behm(DLD), 2012
Angelika Harant(DLD), Harriet Wiesell-Pater, Marc Ruiter(3rd booklet) and Paul Verhulst(BEL)2nd booklet, 2012
Amuldo, Ro van Doesburg, Jan Doek(second booklet), Marina Wortel(second booklet),
Anneke Janszen and Ellen Janssens(BEL)-alleen omslag-, 2012
Mycke Benschop, Irene Anton (DLD), Edith Smets (BEL), Gilles de Rooij,
Marianne Krizkovsky and Maaike Buisman, 2012
Paul Sterk, Lia Brouwer, Christiane Crewett-Bauser (DLD), Ingeborg Pock (AUT),
An Deceuninck (BEL), Michaela Frank (DLD) and Hendrik Gardyn (BEL)3rd booklet), 2012.
Sabine van Paemel (BEL), Fred MaŽs (BEL), Tania Verhasselt (BEL),
Jeany van Lieshout (2nd booklet) and Chris Brussel, 2012.
Marthie Oosterman-Mostert(2nd booklet), Karl von Monschau (DLD) 2nd booklet),
Marco Naseman and Paul Verhulst (BEL), 2012.
Monika Macken (BEL), Eddie Symkens (BEL), Christel van Bastelaere (BEL),
Marie Louise van Vlaardingen, Jenny Kapteyn(2nd booklet), Annelies Jaminon(2nd booklet) and Miek Decleir(BEL), 2012.
Sandra Toppets (BEL), Steven Verstuijft (BEL), Jan Doek, Peter Day,
Danny Dogger en Monika Loster, 2012.
Dorothy Boelen, Marleen Jaroszewski (BEL), Els Dekker, Inge Depraetere (BEL) booklet 1, Inge Depraetere (BEL) booklet 2, Rachel van Balen, Helma Cauberg-Adriolo, 2012.
Flip Looyen, Josť van Waarde, Ann Lippens (BEL), Agnes Frijlink(second booklet), Arnold Kuijper, Ursula Pahnke-Felder, Katja Maas and Matti Heijmans, 2012.
Heike Geier (DLD), Joke Hardenbol, Marie de Winter (BEL), Peter Goossens (BEL) and
Souw TikHien, 2012
Rodrigo Lara Serrano (ARG), Chantal Menotti (FRA), Iteke Verhees(second booklet), Rian van Nieuwkerk/Hermanus van den Speelbergh and Luc Fierens (BEL)
Marion Steur(Gevleugeld), Liisa Rauhakoski(name is spelled wrong in the photo's = my bad), Maria van Kuppeveld, Adri A. C. de Fluiter and Hans Scheire (BEL), 2012
Anne Brems(BEL) 2ndbooklet, Anki Raemaekers and Ger Straten, 2011.
Marthie Oosterman-Mostert, Marc Janssens(BEL), Lilith Love, Ellen Koning and Daniela Casaburi(IT), 2011.
Bart Coppus, Chiyuky Itoga (JAP), Goedele de Mey (B),
Bianca Tangande, Marcel LeBlanc, Nanna Skulladottir, Matthie Straetmans, 2011.
Marie-Christine Declerck(BEL)(second booklet), Marina Miletic(EIRE), Marion Steur, Norbert Wille, Patrick Anderson McQuoid(EIRE), Roel Sanders(second booklet), Seet van Hout and Susan Lambeck, 2011.
Angela Bogaard, Anja Kok, Annelies Jaminon, Fran Kusters(BEL),
Ine van Son and Maciej Hoffman(POL)2011.
Bart Ensing, Gera Zoet, Famke Mackaay, Petra Paffenholz(D), Wolfgang Peter(D),
Franz Wieland(D)2x) and Horacio Petre(ARG), 2011.
Arno Sijben, Ria Kerkvliet, Jenny Kapteijn, Klaas Decock(B), Thommy Ha(D), Marga Veltman, Elvira Trumm, Ineke Tesselaar, Else-Marie Vermolen, 2011.
Marianne Delmee, Denny Stoekenbroek, Hendrik Gardyn(B)(second booklet), John Maes(B), Mei-Lan Lodder, Nicole Renier, Daniella Lůpez-Pineda and Maria Vennekens, 2011.
Marion Le Blanc, Nicky Embrechts(B), Nicole Henderiks, Sophie Lestrate(B),
MiŮu Knit Kani(ES) and Wim Vollebergh, 2011.
Ans Hameleers, Cobi de Jong, Doortje Kockelkorn, Dorette Polnauer(D),
El Hombre Concavo(ES), Jolanda van Iersel and Lydia Jakobs.
Annemiek Spruyt, Rosalien Evers, Marc Ruiter(booklet #2), Bea Peter, Godelieve Ceulemans, Jitske Kelly(CA), Annij Vollebergh, Lieke Tripaldelli, Hendrik Gardyn(B), Chad Glass(USA), 2011. BEWARE, FOR THIS GROUP MAY CONTAIN EXPLICIT SEXUAL AND POLITICAL CONTENT.
Agnes Frijlink, Carine Bassier(B), Marc Ruiter and Stef Grit, 2011.
BEWARE, FOR THIS GROUP MAY CONTAIN EXPLICIT SEXUAL CONTENT.
Dťe Seret, Roel Sanders and Eleonora Krohn-Rachitoasa (D), 2011
Katja Stienen, Toon Teeken, Rian van Nieuwkerk and
Ellen van Putten, 2011.
Wil Peerboom(2 booklets), Christine Morren(B)(2 booklets),
Agii Gosse(D) and Carine Oeyen, 2011.
Sasja Bork, Marie-Christine Declerck(B), Yasho van Dijk,
Conny de Graaf and Pieter Zandvliet, 2011.
Bjorn Eriksen(DK), Bianca Vaessen, Simone van Agt,
Ana Pitarma(B), Berry Zeemensch and Birgit Weber(D), 2011.
Anne Brems(B, booklet #1), Bonny Zijlstra, Brigitte Wallis(D),
Carine Bassier(B, booklet #2) and Corry StultiŽns, 2011.
Daisy Schoonjans(B), Erik Sok, Evy Pineda, Hilde Wendt(1 page only)
Grietje Bouman and Ina Collens-Mieras, 2011.
Ingrid Siliakus, Iteke Verhees, Jeanny van Lieshout,
Jenny Roost, Joke Proper(pssst) and Jonna Pedersen(DK), 2011.
Joost Schoenmakers, Katrin Jungbauer(D), Liesbeth Knaap-Janszen,
Lut Colon(B), Marina Wortel and Mieke Drossaert(B), 2011.
Carla Clevers, Jolanda Verstegen, Margarete Mueller-Teschke(D),
Marion van Noord and Monika Radhoff-Troll(MORA)(D), 2011.
Reineke Mooijekind, Sonja Reedijk, Tineke van Steenbergen(booklet #1),
Urbain Vandeplancke (B) and Yasho van Dijk(booklet #3), 2011.
Jolanda Nabben, Karl von Monschau(D), Marion Lucka(D),
Mohamed Brahimi and Petra Kremer-Horster(D), 2011.
Renťe Reijnders(1 page only), Susanne Patzke(D),
Tineke van Steenbergen(booklet #2) and Yasho van Dijk(booklet #2), 2011.
NEWS & MORE CONTACT REQUEST FAQ & MORE