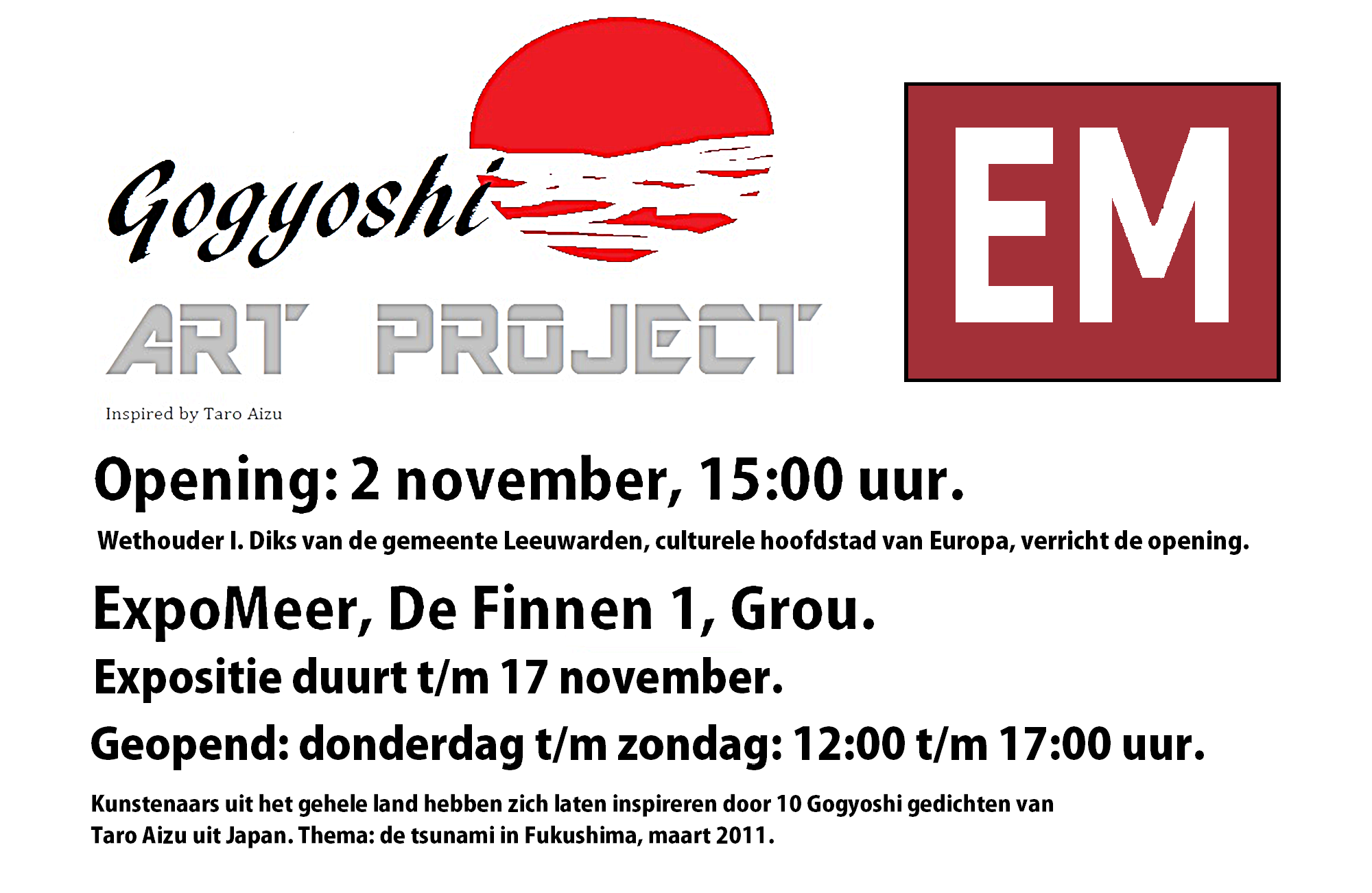 Let's have some fun in Grou!!!
We are very pleased to announce that alderman Isabelle Diks of the city of Leeuwarden cultural capital 2018 will open the exhibition at
EXPOMEER
, Grou.
We(Fred van Welie, Emmy Veschoor(Friesland-organiser), Anka Nauta(Friesland-organiser),
André Zandberg(Expomeer) and I, Ed Hanssen) wish all of the participants good luck with this exhibition.
We are trying to do our best to make it all happen.
We all hope to see a lot of visitors come see the exhibition, enjoy the artworks and the gogyoshipoems by Taro Aizu(Japan).
AWESOME AMOUNT OF VISITORS!!!!
A rough estimate of visitors to the GAP EXPOMEER GROU exhibition: 1150 people!!!
That is BY FAR the best result ever for a GAP exhibition!!!!!!
THANK YOU ISABELLE DIKS, T
HANK YOU EMMY VERSCHOOR, ANKA NAUTA, MAAIKE BUISMAN.